ANSONIA
– More than $17,000 was raised in two fundraisers to support the families of two six year old children, who lost their lives in car accidents in August. Nyah Marcano, a Prendergast student, and Leah Rondon, a Mead student, were about to enter first grade this year. In addition to the two fundraisers, the City of Ansonia donated $6,780 from the proceeds of the "Rock the Valley" event on Aug. 22.

Nyah Marcano-photo from GoFundMe page
The two fundraisers were held last week: A ziti dinner on Aug. 27, and an "Ansonia Goes Blue for Nyah and Leah" balloon fundraiser on Aug. 28 and 29. Hundreds of volunteers, including parents, staff from Ansonia Public Schools, the Ansonia Fire Department, the Ansonia Police Department, Ansonia Rescue Medical Services, the Boys & Girls Club and other agencies donated their time for one or both events. More than 400 people attended the ziti fundraiser, while more than 2,200 balloons were sold and delivered to Ansonia homes and businesses. An additional 700 balloons were tied to the fronts of every school and public building in town as well.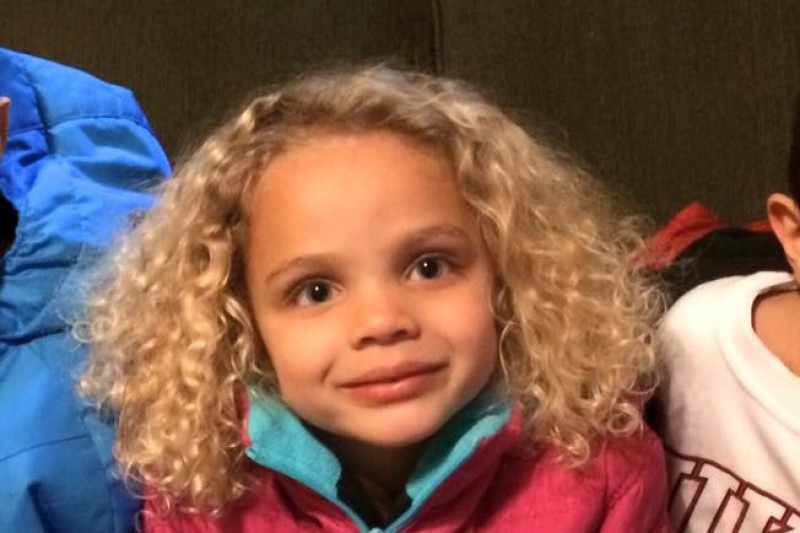 Leah Rondon-photo from GoFundMe page
"On behalf of Ansonia Public Schools, we are extremely grateful for the outpouring of support during this time of sadness for the Marcano and Rondon families," said Dr. Carol Merlone, Superintendent of Schools. She gave special thanks to the City of Ansonia, the many companies that donated to the fundraisers, the staff of Ansonia Public Schools, and every volunteer. "Ansonia is a caring community that showed its unity and its strength."

The Valley United Way is serving as fiduciary for all funds that were raised. A committee has been formed to distribute the funds that were raised.
(Information is from a press release from Ansonia Board of Education)